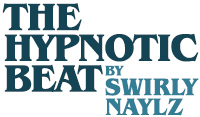 Finally this 5/4 rhythmic, melodic, polycyclic trip is out of my head and into reality.
The concept, rhythms, melodies, lyrics and arrangement have been relentlessly swirling and evolving in my mind for quite some time.
I knew it would end up being crazy with the initial idea of a 10 beat feel (two bars in a 5/4 time signature). There are lots of cycles with 2,4,5,8,10 going on all at once.
The Covid-19 pandemic provided the time and opportunity to mould it all into shape.
The ideas were refined and arranged then the drum track along with a separate guide vocal recorded on Iphone.  Ian Pritchett then came up with the bass, guitar and piano ideas. A draft was reviewed and shared amongst associates and more ideas developed.  Vocals were added followed by mixing and production.
Thanks to Ross Johnson and Dennis Ardas for their enthusiasm and contributions.
Thanks to Ian for his enthusiasm, tenacity, bass, guitar, Rhodes piano, engineering and production.
I hope you enjoy this crazy tune.