Julian Ardas and Philip Suna have combined their musical endeavours under the project name "JapSynC" to write and record "Morning Light" – a CD containing 9 original tracks covering a wide range of influences and rock sounds.
The use of electronic drums coupled with guitars creates a fresh sound embracing the past and the present.
Vocalist, Shannon Middleton, sings with power and conviction on 7 of the 9 tracks. Track 1 is sung by Julian with Philip on backing vocals. Track 4 is sung by Philip with Julian on backing vocals.
We hope you enjoy the samples of the songs below. Please contact JapSynC to arrange a copy of Morning Light.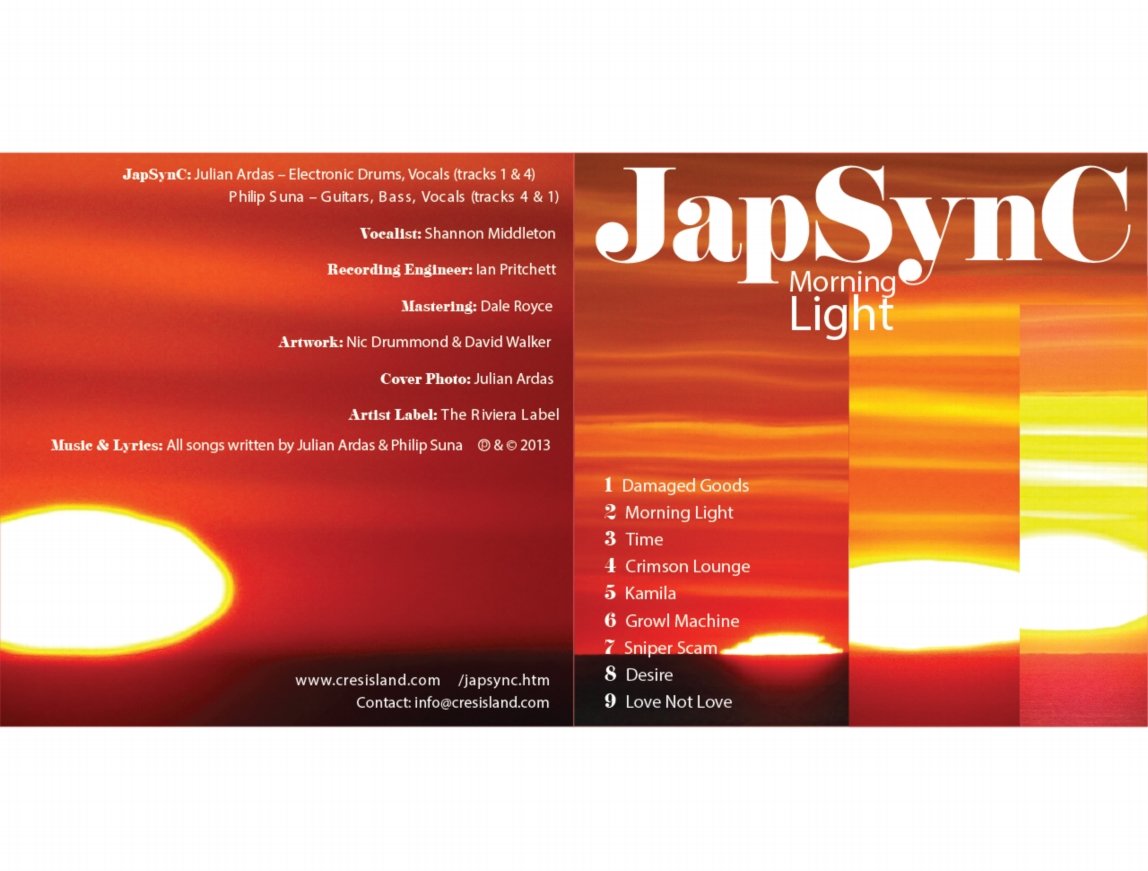 1. Damaged Goods (Every Family has Them)
2. Morning Light (When Nocturnal and Diurnal activities meet)
3. Time (A Commodity worthy of more Respect)
4. Crimson Lounge(Where Kindred Spirits meet)
5. Kamila(A Bedouin Love Story)
6. Growl Machine (Automotive Love)
7. Sniper Scam(An Assassin at work)
8. Desire (Where would we be without it?)
9. Love Not Love (To Love or Not to Love?)